Posts tagged 'heather ross'
Thank you everyone for entering for the giveaway. I hope everyone enjoyed the event as much as I did. I read through EVERY comment and I have some new blogs to read thanks to you!
Sadly, we could only have three giveaway winners. (And I didn't win any of the giveaways I entered so, trust me, everyone who didn't win has my utmost sympathy!) For this giveaway, the Random Number Generator has chosen…
Winner #1 (Carrot Cake/Gold Seeds): hap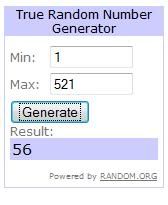 Winning would make me so very happy. I feel like I'm always the bridesmaid, never the bride when it comes to these things.

I'm new to this blogosphere, so you probably read all the ones I do, but I do like madebyrae.blogspot.com

Winner #2 (Fluttering Butterflies/Yellow Gnomes): VickiT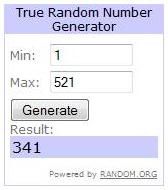 What wonderful prizes you are so generously giving away. Thank you for the opportunity to win them. Love those fabrics.
Winner #3 (Betsy's Closet/Blue Gnomes): Tanya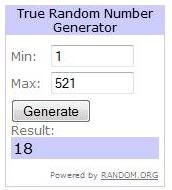 Holy Gnomes! What a great give a way and so very generous, thanks for the chance to win, I am seriously crossing fingers and toes. You probably already know about Amber's blog, it is one of my favorites and she is a really nice person too which makes it all good.
I'll email winners directly to get mailing addresses. Please check your spam filters to make sure you get the email. Thanks so much again everyone! I can't wait for the next giveaway day.